"For Characters and Common Folk"
Closed for the Season
Thank you, and see you in June – currently taking week-long reservations for our 2022 summer season, running June 3-Oct. 8
Covid Update:
We are happy to be open this year after taking last summer off due to the Covid 19 pandemic.
In order to establish safe conditions in the cabins, we are requesting that our guests bring all their own pillows and blankets  for the beds this season.
We WILL provide bed pads, sheets and bath and kitchen towels which will be replaced between each rental. We will be sanitizing to meet safe health standards, doing our part. We ask you to do the same.
We encourage our guests to wear masks coming into our office if they have not been vaccinated for Covid and practice social distancing throughout their stay.
Thanks in advance for your co-operation.
________________________________________________
Built in 1926, we are the last small, family-owned and operated resort in the Tofte area. Cobblestone Cabins consists of 6 housekeeping cabins which overlook our cobblestone beach on the beautiful North Shore of Lake Superior. We are celebrating our 47th summer here.
Please go to the Cabins and Pricing page to see photos of the cabins.
We invite you to come experience Cobblestone...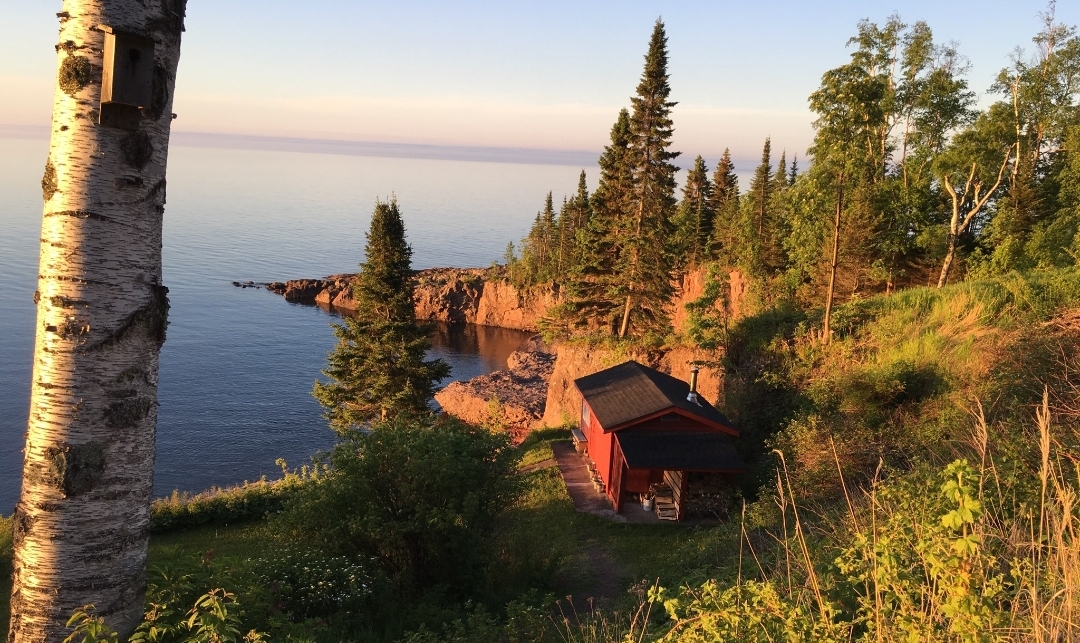 Reservations: 218-663-7957
Currently taking week-long reservations for our 2022 summer season, running June 3-Oct. 8
Cabins at Cobblestone
click image for cabin details and availability